Matt and I have both been sick this week after coming back from our trip to North Carolina (Although he has had it a lot worse than me with a fever :(...thankfully I was spared from that) and I have had a few long, busy days at work so the last thing I wanted to do was make a gourmet meal at the end of the day BUT I also wanted to get back to our normal healthy eating habits after eating pretty much whatever we wanted on vacation.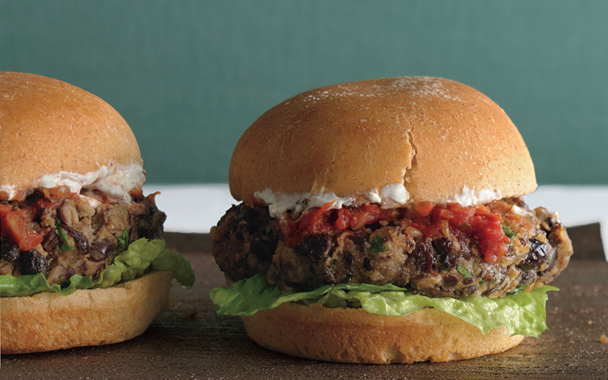 So, I went to my new very favorite grocery store, Earth Fare, and picked up some easy, healthy meals for the week. One of the meals was SOOOO yummy and a very healthy take on a burger and fries. I bought the Earth Fare brand of frozen organic black bean burgers and put them on Rudy's organic whole wheat english muffins (sounds weird to pair the two but it was SO good...and the english muffins are DELISH and very soft!) and served them with Peas of Mind (how cute is that brand name) carrot fries. Okay, so I was a little hesistant about how these would taste but they were very good! I was also a little hesistant about the nutrition factor but literally the very first ingredient was carrots...couldn't ask for much better than that. We had this meal with organic grean beans and grapes....so it definitely wasn't fancy pants but it was very satisfying, easy, and healthy.
I am also currently obsessed with the genre station "Contemporary Singer-Songwriters" on Pandora. My sweet sales assistant introduced me to this while we work and it is so nice and mellow with songs from Ingrid Michaelson, John Mayor, The Script, A Fine Frenzy, and Colbie. Love it and I am listening to it as I blog.
I will leave you with a picture to get you ready for my vacation recap post :)